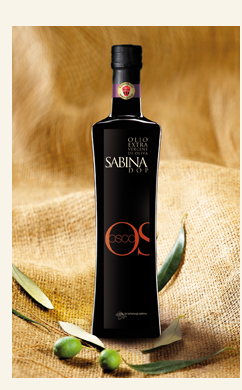 Striving for quality
Osco is a "Sabina DOP" extra virgin olive oil, certified by a test panel of six professional olive oil tasters.
Pressed and unfiltered from a variety of Sabina hand-picked olives, it has a yellow-green color, a pleasant fruity aroma and an assertive yet gently sweet taste. Its balanced taste makes it a perfect addition to – or as the main ingredient in – almost every dish, and it looks great on any table. It also makes it an excellent host or hostess gift, as an original and sophisticated alternative to a great wine.
Osco Sabina DOP is available in the US at the best price through a network of home sales agents or can be purchased online on this website. It is also sold at some of the best retailers, including the foodie favorite Zingerman's.
Acidity: 0.1 – 0.3% average. What is this?