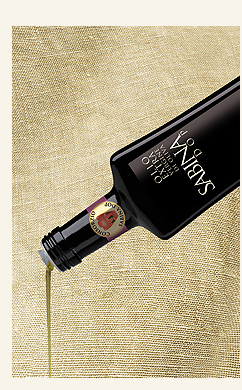 Protected Designation of Origin
Osco is a Sabina-DOP certified extra virgin olive oil. "DOP" stands for Denominazione di Origine Protetta (in English "PDO", Protected Designation of Origin), a European Union seal of quality to designate a protected geographical status, which means that a product must be produced within a specific region and according to specific standards and techniques typical of that region.
The purpose of DOP certification is to protect the reputation of regional foods, promote rural and agricultural activities, and help consumers distinguish real genuine products from fake imitations. Well-known examples of Italian DOP products include Parmigiano Reggiano cheese, Prosciutto di Parma ham, and Buffalo Mozzarella cheese.
The Sabina region was the first in Europe to receive the DOP certification for an olive oil. Each bottle that is certified as "Sabina DOP Extra Virgin Olive Oil" is given a unique number through which consumers can trace the oil back to its producer.