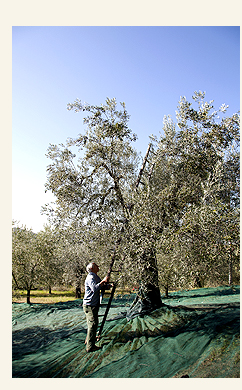 We believe in people
We're developing a network of home sales agents to sell our olive oil to friends and family at the best price. To get in contact with our current home sales agents or to inquiry about becoming a home sales agent please contact us at info@oscosabinadop.com
Chicago & Surroundings:
Karen McMillin: karenamcmillin@comcast.net +1 (815) 263-6660
Sandy Meyer: smeyeruu@gmail.com +1 (708) 710-7105
Michelle Mascaro: mascaromine1@sbcglobal.net +1 (708) 420-9499
We believe in people. We believe in cooperation among people. We produce our olive oil this way, through a network of local growers in Sabina, Italy, without intermediaries. We want to use the same method for selling our oil, bringing it right from people to people. We're looking for people who understand and believe in genuine and honest whole food as a way to nourish our bodies and minds using the best our earth has to offer and as a way to promote a more sustainable social model. Our project is to create a nation-wide network of home sales agents who know our olive oil and can speak knowledgably about its benefits and uses, and who give consumers (friends, family, co-workers, and beyond) an opportunity to smell, taste, and experience the beauty of Osco Sabina DOP extra virgin olive oil.